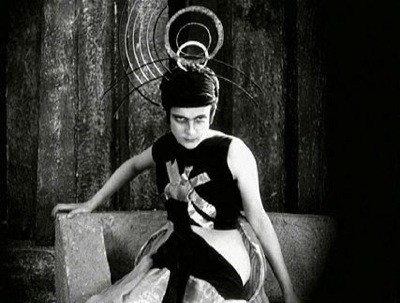 I prefer to subscribe to blogs by email. Yet, I must admit to sometimes deleting the emailed posts before I even read them. Hey, life is busy, time is short and choices must be made. (I do read most of them, I promise) However, I have yet to delete one of John Guy Collick's posts. In fact, the moment the happy announcement shows up in my inbox, I either immediately click it open and pop over to his blog, or flag it to savor and enjoy when I have more time.
I don't know John Guy Collick, but I do know we share "a life-long love affair with Science Fiction and Fantasy…" He also posts about theater and art, two other subjects I enjoy. What makes his writing so interesting is that he always picks quirky or unique (and definitely fun) subjects to write about and I always leave feeling as if I've learned something new (or at least picked up a trinket of valuable trivia.)
For example, for those of you who, like me, are avid Game of Thrones fans check out John's post on The Saga of Noggin the Nog, a 1959 children's TV fantasy series.
According to John:
 "The TV adaptation of Game of Thrones is impressive in its complexity, sweep and intelligence, but there is one fantasy series that will never be bettered – The Saga of Noggin the Nog."
I'm not sure I agree, but I loved learning a bit about the creators of Noggin the Nog and other cartoons "…recognized as classics of the Golden Age of kids' TV in the UK." Better yet, John provides a link to the beginning of the very first episode. What a hoot!

If you love classic sci-fi and fantasy, are a bit of a theatre fan or enjoy the odd piece of art, fasten your seat belt, open your mind and check out John Guy Collick, on and on I sped, into futurity… (I promise, you're sure to learn something new!) Click HERE to subscribe to his newsletter.
Related articles