When my husband and I decided to pack up our things and move, I knew at some point I'd face a period of loneliness.
The decision to move had everything to do with what type of house we saw ourselves living in, taxes, and family responsibilities. It had nothing to do with needing new friends. In fact, in the years since we'd moved to the northern suburbs of Chicago I'd made some of the best friends and writing buddies a girl could have.
With that in mind, however, I knew if I was ever going to start over, I wanted it to be sooner than later.
Writing, for most people, is a solitary pursuit. It's even more solitary when you're a writer, as I am, who needs complete silence to be creative. I wish I could write in a coffee shop—Oh, how I wish! I have been somewhat successful writing in libraries, though my habit of reading my work aloud tends to earn me odd looks and "shhhhs" from concerned librarians. Anyway, I say solitary rather than lonely, for just as blogger Nathan Bransford, in his post on Writing and Loneliness, points out, I've never felt lonely while writing.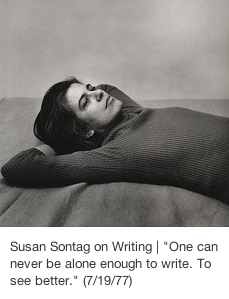 I guess what I'm saying is that the time has come. The period I knew was waiting for me is here. My husband is back on the road teaching and the new people I've met, while wonderful, still feel more like acquaintances than close friends. Now, suddenly, when I observe people busy working together in offices and retail stores, I wonder if being a solitary writer is such a good idea. I try to imagine myself in their world…but it only takes a moment for regret to set in. Regret, that is, over the image of myself taking any job that would take me away from the solitary act of writing—and immense gratefulness I don't have to take such a job. That I don't need to regret.
Solitude is heaven and loneliness need only be temporary. Soon after I post this blog, I'll be off to my new Piloxing class. There, with other people I'm—as yet—only acquainted with, I'll enjoy practicing a delightful combination of Pilates and boxing!
For more on writing, creativity and being alone…