Searching for something meaningful to bake for the holidays? Look no further. Today I'm sharing a favorite old family recipe, Swedish cardamon bread.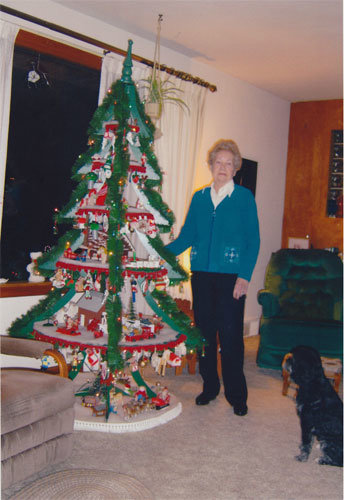 That's right, nothing deep about this post, just something warm, sweet and delicious to bite into. Toast it, top it with butter or, better yet, peanut butter, and you've got the perfect Christmas, Thanksgiving, or (insert religious holiday of your choice) treat!
That said…in my family, you're either born Swedish, or you marry into being Swedish. You may have English, French, German, or African roots, but when the holidays arrive—you're Swedish. And so, it is with great pride I share this delicious Swedish recipe passed down by my Grandma Anderson, a lovely woman with not a drop of Swedish blood in her, who was lucky enough to marry a Swede.
Break out the flour,
Let rise the dough,
It's time to start baking,
HO, HO, HO!
Swedish Cardamom Bread
1 3/4 cups milk – scalded (heat on high for approx. 2 min. in

microwave

)

1 package active dry yeast

1/4 cup very warm water (105º to 115º)

3/4 cup sugar

1/2 cup melted butter

2 egg yolks (keep whites for later)

1 tablespoon ground cardamom

1/2 teaspoon salt

7 cups flour
For those of you not used to working with yeast, check out this website: www.foodsubs.com/LeavenYeast.html before you begin. Read the paragraph about active dry yeast. Some active dry yeast needs to be activated in warm water, along with sugar, before adding it to the flour mixture. Some can be added directly to the flour mixture and the warm water added afterward. Look at the instructions on your yeast package to see which method to use. Either way, your water should be between 105º and 115º.
(If using yeast that needs activating by warm water before adding to dry ingredients, first mix yeast with the warm water and a tablespoon of the sugar, and let sit for 4 to 5 min.)
Otherwise…
In mixer or food processor: Add 3 cups of the flour, sugar, cardamom, salt, and yeast (unless using the above method.) Add warm water (or warm water/yeast mixture) and half the scalded milk and mix well. Add remaining 4 cups of flour, melted butter, and egg yolks. Mix thoroughly.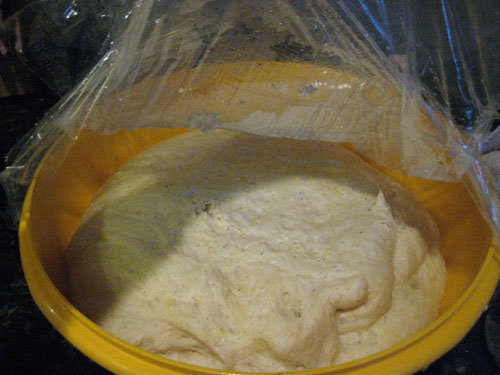 Shape into ball and place in a lightly oiled bowl. Cover tightly and let rise in warm place for at least 1 hour. (I cover with plastic wrap, lid and then 2 towels draped over lid)
After dough has risen
Split dough into 3 pieces*. Roll each piece into a rectangle; divide into three pieces and braid. Push braided dough together so it forms a firm loaf. Spray cookie sheets with Pam, place loaves on cookie sheets, cover with a towel and let rise for 1/2 hour.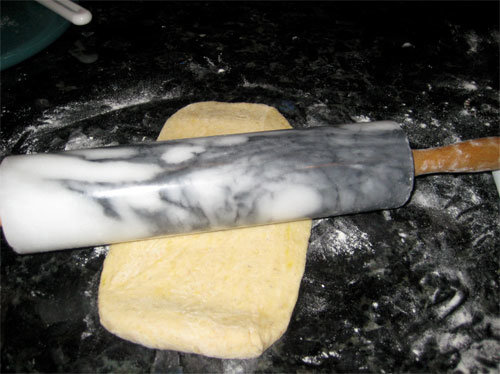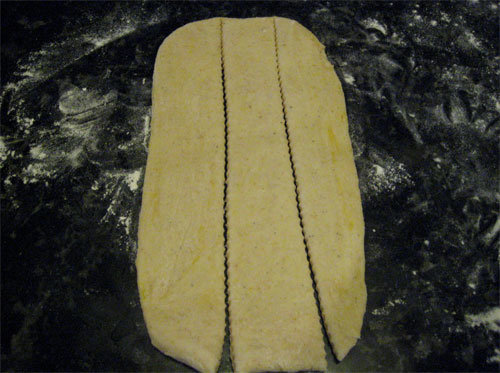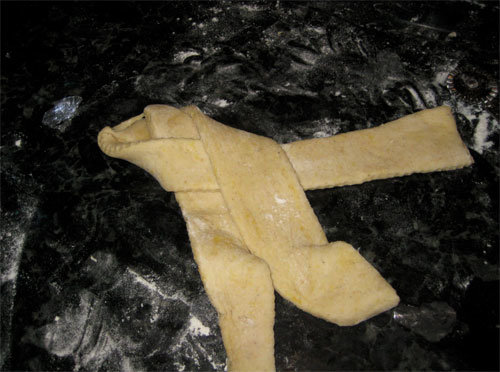 Brush loaves with egg whites and sprinkle with sugar. Bake at 350 degrees for 25 to 30 minutes, rotating pans 1/2 way through.
(*I like to give Cardamom bread for gifts. When I do this, I split the batch into 6 loaves instead of 3. When making 6 smaller loaves, bake for 20 minutes, rotating pans 1/2 way through.)