That's right! According to a study, people who subscribe to my blog live longer.
(at least, I don't think anyone has died.)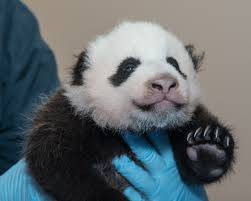 A few days ago I opened up one of my favorite magazines and turned to a page entitled: action plan. There were several items on the page including a picture of potted plants along with this caption:
"Hospital patients who have potted plants in their rooms report less pain, anxiety, and fatigue than those who don't, according to a 2009 study."
A study? Who, I wonder, took the time to perform this study? They don't say, and what they do say is so general I have to wonder what they are leaving out.
According to a 2009 study…
Conducted by my grandmother?

Made up for this article?

Based on the responses of 5 people standing in line at Wal-Mart on Nov. 17th?
Assuming someone did take the time to perform an actual study; I have to wonder—Why? Isn't it obvious that a room with a potted plant would be cozier, and therefore better for the overall well-being of a patient, than one without? (Unless you're allergic to plants)
And think about it, how did they come up with the results? Did they deny certain patients plants in order to see if their anxiety and pain level went up? And how many poor patients did they do this too 5, 10… a thousand? (I assume someone passed out a survey, but still…)
Are they saying that if one patient's room is filled with roses and balloons and cheerful cards from people they love—but NOT a potted plant, that the patient in the adjoining room who has only a potted plant, possibly even a wilting one, will still have less pain, anxiety and fatigue?
Despite my doubts as to the existence or validity of this study, I have to admit, I now have a strong desire to go out and buy a potted plant for my office. I can almost imagine how much cozier and more productive I'll feel–at least until I kill the plant (only a matter of time.)
Now, on the same page of this aforementioned magazine there was another "2009 study".  This one "…found that diabetes patients who watched 30 minutes of funny TV or movies each week had lower levels of cholesterol and stress hormones than those who didn't."
I agree, funny is good—but what if you compare someone who is eating a giant bag of greasy potato chips while watching their 30 minutes of "funny" TV shows, verses someone watching a drama while walking on their treadmill?
Hummm, I wonder whose cholesterol would be lower?
If you're at all like me (and there is a study that claims you are) then you've probably gotten pretty good at picking and choosing which studies you choose to accept.
For instance, if one study finds that coffee is good for you—I believe it. Should another just as valid study (or invalid, as the case may be)  find that coffee is bad for your health—I simply ignore it.
Have any fascinatingly general studies you'd like to complain about? (I hear there is a study that claims complaining is very good for your health!)