Welcome to What's On My Bookshelf. When I was contemplating creating a new blog, one of the things I wanted to incorporate was a middle grade/YA Sci-Fi and Fantasy book critique section. Three things stopped me.
First: It may take me two weeks to read a novel. Sometimes less, sometimes more… but I'm not up to cramming my way through a book a week just to keep up a book review blog.

Second: I don't always read young adult science fiction and fantasy books. In fact, I recently read The Girl With the Dragon Tattoo series. (Loved it—I might add!)

Third: What if I hate a book? A book that some really nice person put their heart and soul into? Could I give it a bad review? Don't think so…
As a compromise, I've created a category within my blog called What's On My Bookshelf. A running commentary, if you will, rather than a critique of what I happen to be reading.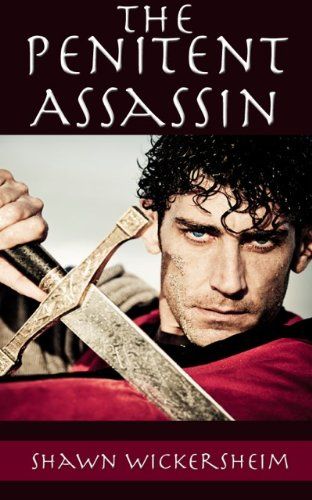 That said, if you love gritty, hardcore fantasy and adventure, check out a new eBook entitled: The Penitent Assassin, written by Shawn Wickersheim. He's an amazing up and coming writer. So amazing, that despite what I said up above, I just had to write a short review.
The Penitent Assassin is a nonstop fantasy adventure that is definitely dark, but at times also laugh-out-loud funny. Wickersheim may be a new author, but he has a wicked way with words, world building, and creating memorable lines and characters. He weaves just the right amount of magic and mayhem, as well as plenty of sex, lust, and greed.
Download your copy at Amazon today!  Find out more about Shawn Wickersheim at https://inkcompetentwriter.wordpress.com/
Next week I'll be talking about The Magicians by Lev Grossman. I have lots to say about this book! Until then…