If you're like me, a movie must have at least two of the following elements for me to even consider shelling out big bucks to go see it in the theater:
Lots of Action

Huge Special effects

Aliens or Elves
The point is I'm a geek. Mention Hobbits or Star Trek and my heart starts pumping in overdrive. At the merest hint of aliens I begin to drool. However, until last year, I'd never been to Comic-Con. Why, you wonder…?
Because I'm not a geek!
X 

(loud buzzing sound)
WRONG!
Okay, so I am a geek. I just never considered myself a dress-up-in-spandex type of geek. Luckily, for the world, I still won't wear spandex, but I can now say I'm a geek who has attended Comic-Con. And so should you…even if you're only kind of a geek. Why? I'll give you 5 good reasons.
1. Character Research
Writers and Artists: There's no better place to research characters. I'm not talking about all the Superman and Batman toys and comic books for sale at Comic-Con. Nope, I'm talking about the characters walking around Comic-Com looking at all the books and toys. (Yes, I know, I fall into that category too. Feel free to use me in your next novel)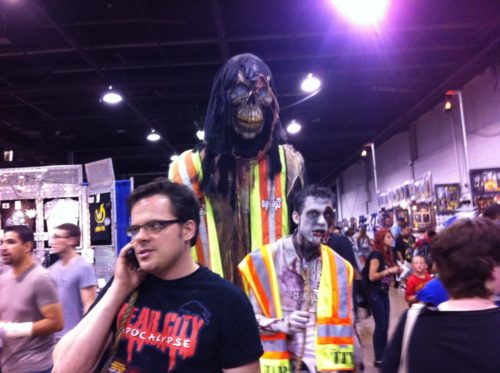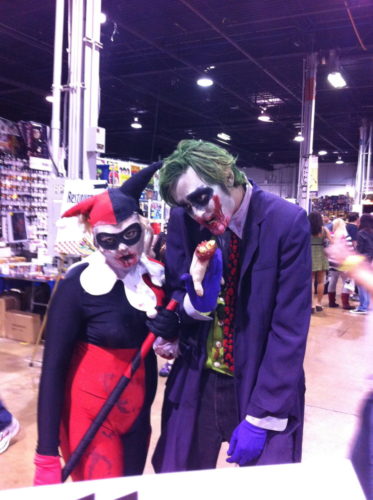 2. People Watching
Everyone else: You like to people watch? Well, forget the mall. There are people who go to Comic-Con just for the chance to dress up as their favorite superhero or super-villain. They expect to be stared at. They dress up, they walk funny and they like it when you ask to take their picture. Really!
3. Star Gazing
That's right. There are stars at Comic-Con. Movie and TV stars, that is. Sure, you have to shell out big bucks to get close to them, but you can stand back and stare for free.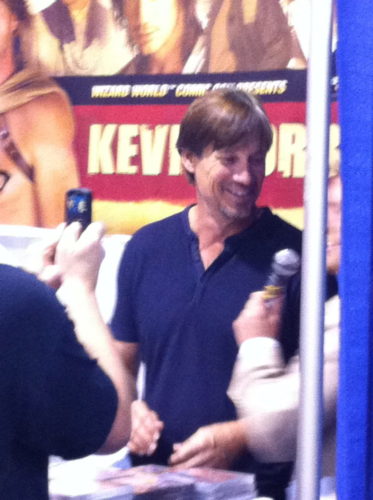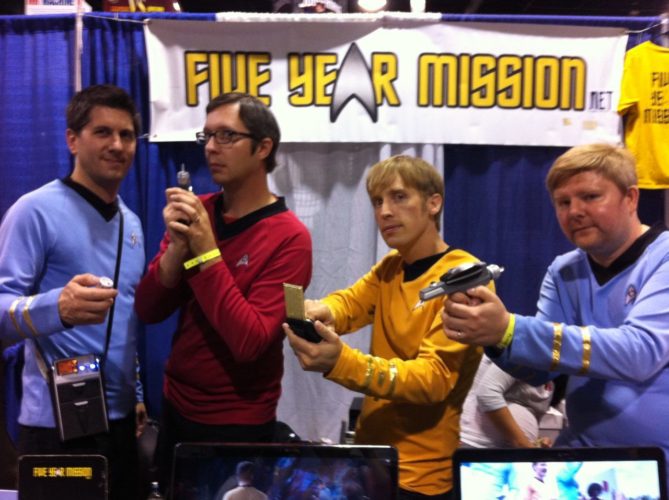 4. Discover a New Hobby
Feeling bored? Comic-Con is a maze of creativity. While booths catering to comic book and action figure collectors abound, many booths feature people who have found some genuinely creative ways to spend their free time.
5. Discover a New Book
Besides all the action figures, comic books and costumes, there's a great selection of artists and writers displaying (and selling) their wares. I picked up a couple of good reads to keep me busy over the next month. Last year I picked up a poster that fulfills my love of Van Gogh and Dr. Who all in one.
Oh! And one more…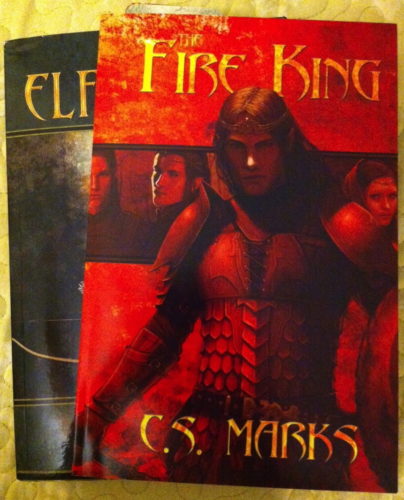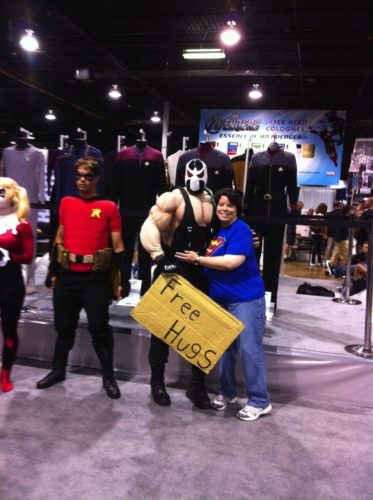 Free Hugs! Who could ask for more? (That's my buddy, Becky, by the way. Super Fan and Super Church Organist.)